Pros and Cons of Buying Multi-Family in Austin, TX
Why buying multi-family in Austin, TX, might be right for you.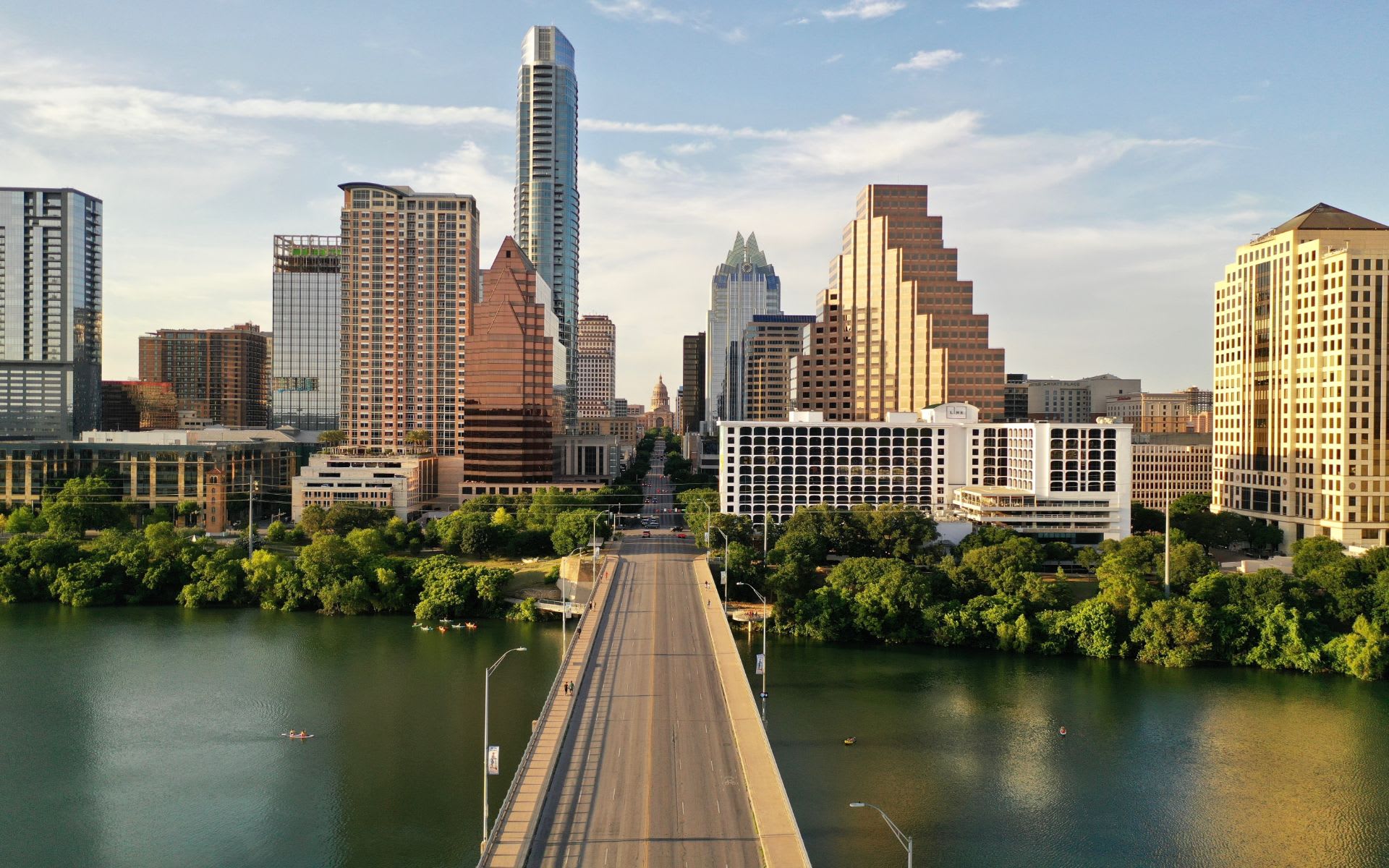 Photo Credit: Unsplash
Austin and the San Antonio area have blossomed from somewhat humble beginnings into a thriving oasis of business, growth, and premiere living. The tech industry increasingly views this locale as desirable, and its population is steadily on the rise—it has increased more than 20% over the last year. This growth comes with a host of questions, but some of the most pressing have to do with where the newcomers will live, play, and work. Many investors are viewing Austin and the San Antonio area as a welcome playground of new tenants, multi-family properties, and a chance to flourish.
Why Buy Multi-Family in Austin?
Growing frustrated with ordinances and laws enacted in other states and communities, Austin area owners are relieved to live and work somewhere without rent control ordinances and free of eviction moratoriums. There are a whole host of reasons it makes sense to turn to Austin and the San Antonio area for multi-unit properties. The rate of newcomers to Texas and Austin, in particular, is staggering and doesn't indicate a sign of slowing down. This means people looking to rent throughout the city.
Secondly, owners appreciate the ability to raise rents according to the standard in the city without jumping through the hoops you might be forced to confront in a different city such as Los Angeles. In recent years, Austin's rent has increased significantly, in reflection of its growing population and high-in-demand housing market. Nearly 21,000 people moved to Austin in 2020, while only 13,000 apartments were built—as a result, rent increased by an average of 15%, which came out to about $200 dollars per month in 2021. That means higher cash flow for owners and a wider pool of probable tenants. One of the reasons this continues to be true is the increased rights of landlords in the Austin area.
Property taxes in Texas
Property taxes in Texas are calculated based on the property's fair market value and, in 2022, were sitting at an average of around 1.80%. The taxes are collected locally, as there is no state-level property tax in Texas. In 2021, Austin's local tax rates were around 2.1%. While Texas does have one of the highest rates of property taxes in the nation, residents do not pay income tax, and therefore the total burden of taxation for the state is lower than in other states, like California, with lower property taxes. In addition, Texas property taxes are reassessed every year.
An Overview of Landlord Rights in Austin
Thanks to the Texas Property Code (Ann. §§ 91.001 to 92.355), both landlords and tenants have rights and responsibilities that both parties agree to in their rental agreement. Unlike some states and cities that have enacted an array of difficult-to-handle measures such as eviction moratoriums, ordinances on rent increases, or frequent rent control, Texas offers more protection to landlords.
Landlords have the right to collect rent as specified on the lease agreement, as well as to deduct repair cost for "extreme damages" to their property in addition to other, miscellaneous, items. Additionally, Texas law doesn't behold landlords to offering specific utilities—they simply must provide utilities in good condition, and respond to repairs within seven days, beyond which the tenant has the right to seek legal repercussions.
There are no state laws about rent control, unlike in New York or California, so landlords typically can charge the amount they want without issue. They also have the ability to raise rent without written notice.
The grace period for late rent in Texas is generally one day, meaning that if the tenant has not paid their rent within one day of it being due, the landlord has the right to default the tenant and begin the eviction process. The landlord also is well within their right to charge late fees if they so choose. Beyond that, the tenant may not withhold their rent for repairs unless their physical health hinges upon that repair.
The tenant has the right to break a lease in the case of sexual harassment, unlivable conditions, or in the case of an early termination clause. However, the landlord also has the power to evict tenants in specific cases such as failure to pay rent, not adhering to the lease agreement or criminal activity. When a tenant abandons their unit, this indicates the end of the tenant's right of possession for all purposes. The landlord may then immediately begin clean-up, repairs, and search for a new tenant.
With the increase of renters to Austin and the soaring job growth, buying multi-family properties may be the right choice, especially when considering the added benefit of increased landlord rights.
Austin demographics
Austin has experienced decent job growth lately, having recovered from its pandemic losses by the end of 2021. For the fiscal year ending in July of 2022, Austin was ranked seventh out of 50 for the best-performing metro areas in the US. Key industries in Austin include the technology sector, life sciences, and data management, among others.
Austin's population of nearly 1 million people has grown over the past few years. Austin's economy and population are among the fastest-growing in the country. It's an incredibly attractive, booming market, and the time is ripe to find success when investing in multi-family real estate in Austin.